Airbnb Alternatives: 7 Just as Good Vacation Rental Apps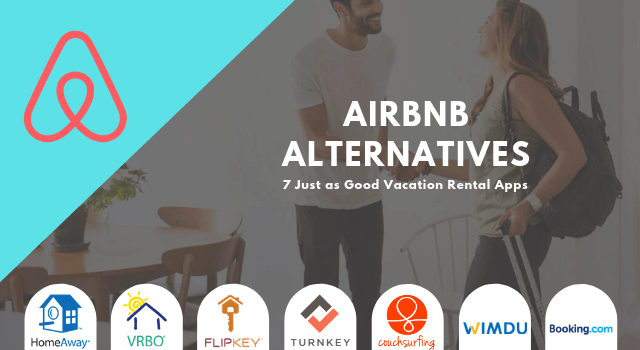 It's amazing how one application with a fresh idea carries the potential to disrupt entire industries and what's even more fascinating is how that one service over time takes the shape of some entirely new industry. And while there are numerous such examples, none is perhaps better than Airbnb. If you are reading this, it can be safely assumed that you already know what Airbnb is all about and so we'll just skip to the next part.
Like we said earlier, one fresh idea paves the way for an entire industry and so the more Airbnb succeeds, the more apps like Airbnb flood the market. Now given how successful it already is, there are tons of similar apps- some completely identical to Airbnb, others with a subtle difference but the core service of renting vacation home remains the same. If for any reason you can't find your ideal vacation home on Airbnb, here are some of the finest alternatives:
HomeAway
Having footprint in around 190 countries, this is the best contender to Airbnb and works exactly like it. With millions of listings on its platform, the users can create a free account, browse all available listings in any given localities, and use filters to find the most appropriate vacation home. The booking itself can be done on the platform itself.
Vrbo
VRBO stands for Vacation Rental By Rentals that is everything like Airbnb but with a key difference. Unlike vacation homes where the owners rent out a part of their property, this platform offers only the unhosted homes- where you can stay alone. Given its exclusive feature, it does have fewer listings but the footprint remains the same 190 countries.
FlipKey
A subsidiary of TripAdvisor, FlipKey is a vacation home rental app that despite its seasoned parent has fewer listings. Though not as expansive as other services in the list, it offers pretty good offerings if it is active in the area you are planning to visit.
Turnkey
Unlike Airbnb and other applications that act merely as platforms, TurnKey is actually a service provider where you don't deal with house owners but the company itself. This ensures the highest quality and customer service. So if you have had any bad experience with hosts on any such platform, Turnkey is the app you can rely upon.
Couchsurfing
This isn't anything like Airbnb and is mostly suited for solo travelers. As the name suggests, the application is used to rent not homes but a place to crash. It mostly has listings of people willing to host travels on their spare couch. The cheapest on the list, this is a paradise for hitchhikers.
Wimdu
While it has a footprint across 150 countries, it particularly suited for European tours. With an extensive collection of vacation homes in the region- from cheap hostels to lavish villas, you destined to find your ideal stay at Wimdu.
Booking.com
Booking.com is a seasoned player in the hospitality industry that used to be one of the largest booking platforms for hotels. As the influence of apps like Airbnb grew, it too has thrown its hat in the ring with a separate segment of apartment bookings. The process remains as reliable and fluid as original Booking along with added amenities like cars, restaurants, etc. While the collection of apartments isn't yet as exhaustive as other platforms, it is definitely a strong Airbnb alternative where you can head to in future.
Closing Remarks
Despite all these applications and many more, the home renting segment is far from saturated. You would also find numerous such applications on local levels in the area you are touring. If you are interested in building such apps yourself, you can contact app developers in India for quality and cost-effective solution.
About Vipin Jain
Vipin Jain
(CEO / Founder of Konstant Infosolutions Pvt. Ltd.)
Mobile App Provider
(A Division of Konstant Infosolutions Pvt. Ltd.) has an exceptional team of highly experienced & dedicated mobile application and mobile website developers, business analysts and service personnels, effectively translating your business goals into a technical specification and online strategy.
Read More
View all posts by Vipin Jain
Recent Posts
Archives
Categories