How Do Apps Make Money? The Best Strategies and Use Cases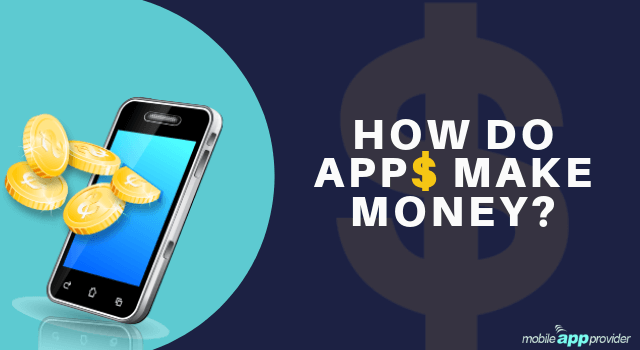 In the first three months of 2019, smartphone users around the globe spent a whopping $19.5 billion on mobile apps. With a projected YoY growth rate of around 17%, that figure is estimated to touch $150 billion annually by 2022. To put things in perspective, the entire personal computer industry is worth less than the mobile app market. So what's the most appropriate strategy for your app to gain a piece of that immensely large pie? Let's find out:
Paid apps
This is the simplest way to make money from an app and also possibly the toughest. As the name suggests, you put a price tag on your app that users pay upfront to download. The problem is, it's really tough to convenience people to pay for your app without using it and to make things worse there are always free alternatives available. It is generally preferred by utility apps.
Bottom-line- tough to sell but consistent revenues
Free
Almost 90% of the apps on both Google's Google Play and Apple's App Store is free to download and though mobile advertisement has been consistently on the rise, it still isn't enough to sustain millions of apps. While this monetization model is the easiest to implement, the returns are significant only after you have gained a large install base.
Bottom-line- negligible revenues unless userbase is substantially large.
Freemium
This is currently the most popular mobile app monetization strategy that deploys a mix of both paid and free models. These apps are generally free to download and use with a few features exclusive for paid users. Mostly used by mobile games, these apps tend to have a large user base owing to the "free" tag while the engaged users do not hesitate to pay for extra features.
Bottom-line- gold mine if you have addictive content.
Subscription
If you have a viable product, this is the most lucrative monetization model that would earn you the most. The key highlight of this model is that unlike other models, subscription continuously generates revenues from the same user but to keep those users interested, the application too needs to consistently deliver new content.
Bottom-line- endless revenues for consistent quality content
Sponsorship
This is a rather new approach to app monetization where the applications enter into partnerships with different businesses to serve promotional content. This model banks upon the large amount of personal data those applications collect- used for targeted advertisement by businesses. Given the recent outcry over data regulation and privacy, make sure you obtain the consent of users first before sharing their data.
Bottom-line- reasonably good revenues but mind the regulations
Mix and match
Monetizing an application requires the highest level of marketing skills and insights and for that reason; there isn't a definite guide for everyone to follow. More often than not, applications would need to mix and match the above app monetization models to come up with a scheme that best suits their purpose. For instance, most of the advertisement model works in tandem with data monetization. Similarly, the subscription model is often skewed towards the freemium model through paywalls.
Bottom-line- design a monetization model that best suits the content and audience of your app
Closing remarks
Though the size of the mobile app market has ballooned over the years, the majority of revenues are still mopped up by a minuscule minority of apps. So if you want your app to make money, you would need extreme market awareness and couple that with appropriate app monetization models to turn your product into a viable business.
About Vipin Jain
Vipin Jain
(CEO / Founder of Konstant Infosolutions Pvt. Ltd.)
Mobile App Provider
(A Division of Konstant Infosolutions Pvt. Ltd.) has an exceptional team of highly experienced & dedicated mobile application and mobile website developers, business analysts and service personnels, effectively translating your business goals into a technical specification and online strategy.
Read More
View all posts by Vipin Jain
Recent Posts
Archives
Categories