Want You Ride-Sharing App to Succeed? Consider These 4 Strategies from Juno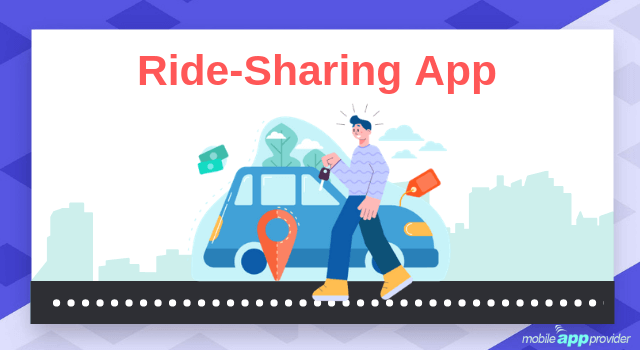 Earlier this year, Lyft became the first ride-hailing company to be listed on the stock market. Uber was close behind and two of the most popular ride-sharing startups are now public companies. Though all such startups continue to register massive losses, the wave of consolidation has certainly started and with it has brought a whole new space of opportunities.
If you as an entrepreneur is looking to build a ride-sharing app like Uber, the game is far from over. Despite the competition, there is ample room for a new player and you learn a whole lot of tricks from Juno's playbook to make your ride-sharing app a success.
Attract the cream
When Juno initially started operating in New York, the only way to register as a driver was to be already a Uber or Lyft driver and have a rating above 4.9-stars. That is, they essentially poached the top drivers of both the incumbents. This strategy has three clear benefits:
It helps deliver an excellent customer experience
It helps create buzz- a potent branding exercise in the early days of any startup.
It brings down the initial cost of training as you already of the best professionals.
Take care of drivers
As Uber finalizes the process of its market listing, its drivers around the world are staging protests against the company. And not just Uber, this is a problem with virtually all big cab hailing services. Generally, the companies charge a commission of around 30% of each fare that drastically brings down the after-expenses earnings of drivers. Also, since they are just regarded as contractors instead of employees, they have little, if any, additional incentives.
Be quirky
Basically, every ride haling application offers the set of services and there isn't much room for innovation. Pick up the customers from their location and drop them off to their specified destination- there isn't much you can do in-between, at least not in a major way. That said, there are always ways to make your trips more satisfying than others, Juno for its part, kept lots of candies in its cars that customers could much upon during their ride. It's a cost-effective method but substantially improves the customer experience. If you have deeper pockets, you can try what an Indian ride app Ola did- fit your cab with LCD displays featuring a wealth of content.
Discounts
Everyone loves discounts! This is one strategy that's common across all startups and corporations alike and is known to work every single time. But it a free bonanza for all or highly tailored discount for only loyal customers, you can try numerous discounting strategies to boost your ridership and get that early momentum every startup needs.
Closing remarks
For taxi booking apps like Uber to succeed, you need two key ingredients- excellent customer experience and a cut-throat marketing strategy. While the latter would depend entirely on the market and competitors you face, the first requires a seamless mobile app and hassle-free services. Through these kinds of apps aren't cheap to build, we would suggest you still hire the best app development firms to create long-term value for your app, not the services that leave the first impression.
About Vipin Jain
Vipin Jain
(CEO / Founder of Konstant Infosolutions Pvt. Ltd.)
Mobile App Provider
(A Division of Konstant Infosolutions Pvt. Ltd.) has an exceptional team of highly experienced & dedicated mobile application and mobile website developers, business analysts and service personnels, effectively translating your business goals into a technical specification and online strategy.
Read More
View all posts by Vipin Jain
Recent Posts
Archives
Categories