Hiring PhoneGap developer is a prudent step towards enhancing the mobility solutions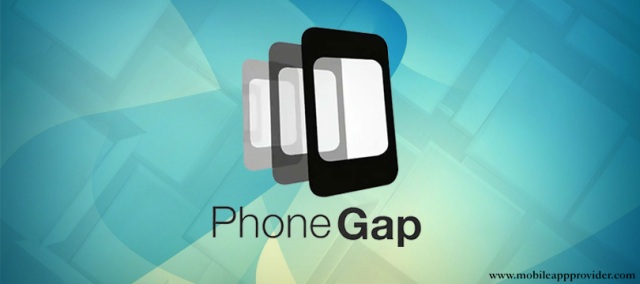 PhoneGap is considered to be one of the best choices in terms of a cross platform framework. Having a strong web presence online is extremely imperative for all kinds of online businesses. The strong and appealing web presence is a significant prerequisite because it augments and promotes the brand robustly, and also targets and covers the vast mobile app using audiences around the globe. Besides this, it also helps the locals for offline business.
The applications that are made with the PhoneGap platform are quite different from the general applications that we see in the present times. In fact, the apps made on the PhoneGap platform gets easily connected with the hardware of the mobile device, and is also very much similar to other tools, like accelerometer and GPS. The apps built on the PhoneGap platform are native applications, and an interesting fact associated with that is it can even find a location in the Apple store and Google Play store.
PhoneGap also offers a wide range of applications so that the developers can deal with diverse mobile applications.
Features of PhoneGap
Similar to native apps
The apps built on the PhoneGap platform are quite similar to the native apps, as they operate in an identical manner. Moreover, these apps have a cleaner interface.
Time and cost effective
In PhoneGap, the app is developed once, but can be deployed as many times as wanted. This multi-deployment, in a way, is beneficial in terms of money and time.
Marketing advantage
The apps built on PhoneGap have their own icons rather than just being bookmarked, hence, these PhoneGap apps offer a great branding and marketing strategy.
Build apps at a fast pace
The apps can be built quickly by coding in CSS, HTML 5, and JavaScript rather than using Java or Objective-C.
How is it beneficial to Hire PhoneGap developer from a leading company?
Mobility is the factor on which the businesses of present times are based on. However, it becomes a little problematic to choose from the varied options that are available for app building platforms. Opting for all the platforms to get your app built is something that everyone's pockets will not appreciate. PhoneGap, here, helps successfully in running the apps on all the devices that too cost and time effectively.  Let's have a look at how beneficial it would be to hire a PhoneGap developer:
•  Various companies provide a dedicated resource to the clients on hourly, part-time and also on a full time basis where the whole project is handed over to the company. These dedicated resources are reasonable as compared to an in-house PhoneGap developer.
•  The projects that are assigned on a fixed price basis or any dedicated resource is hired from a leading company, actually takes care of your project well, and delivers them on time.
•  The quality work is also something for which every client strives for, and a renowned and reputed company provides certified and highly skillful PhoneGap developers for delivering the clients excellent services.
•  Always research thoroughly and deeply before assigning your project to any company by analyzing their website, portfolio and reputation.
MobileAppProvider is a leading mobile application development company offering its esteemed and prospective clients exceptional services. We provide following development service program on PhoneGap platform:
•   Cross-Platform apps on PhoneGap
•   Custom PhoneGap development services
•   Increased customer base through hybrid app development
•   Access to all platforms, for the price of one
We are pioneers in the field of PhoneGap development, and have a vast satisfied clientele all around the globe.
About Vipin Jain
Vipin Jain
(CEO / Founder of Konstant Infosolutions Pvt. Ltd.)
Mobile App Provider
(A Division of Konstant Infosolutions Pvt. Ltd.) has an exceptional team of highly experienced & dedicated mobile application and mobile website developers, business analysts and service personnels, effectively translating your business goals into a technical specification and online strategy.
Read More
View all posts by Vipin Jain
Recent Posts
Archives
Categories