Mobile App Development Costs- Uncovering the Basics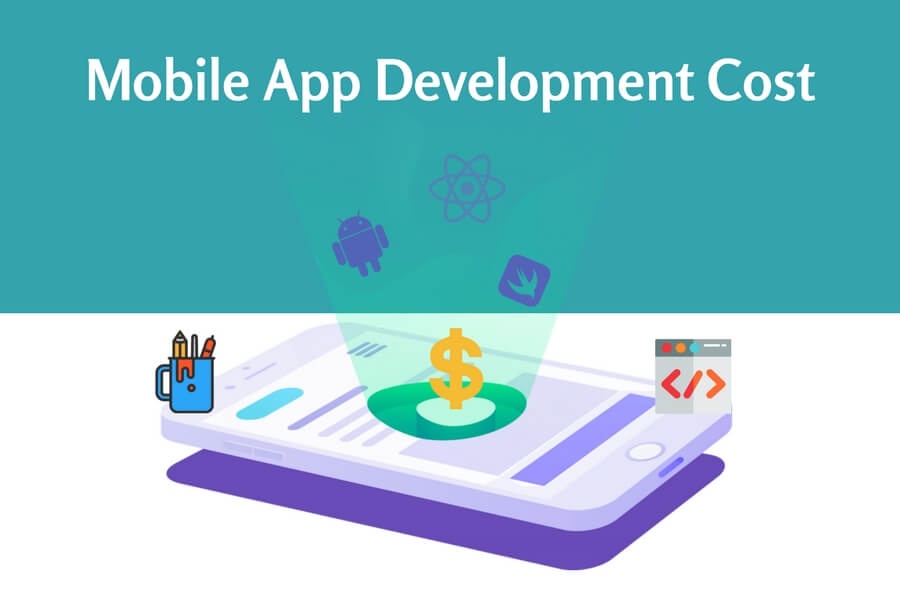 With the world getting smarter and mobile technology replacing conventions, it is highly desirable to embrace your business with a mobile app. According to Global Mobile Market Report, in 2016, the revenues generated by mobile were approximately $44.8 billion that is expected to hit $100 billion by 2020. Further, businesses have registered an increase in mobile traffic from 60% in 2014 to 65% in 2016.
The stage is set to experience mobile capabilities and it is probably the perfect time to get associated with an iOS or Android app development company to mature your raw idea into a functional mobile app. There are endless benefits that you can reap with a business mobile app provided if you own one.
Before you proceed to build a groundbreaking app or hire Android and iOS developers for the same, take note of the following.
Mobile app development is a multi-phase process. Each phase requires expertise and quality checks ensuring that all the components function as intended and without glitches. Each phase has a cost associated with it. Know it before you ask your development partner to move ahead.
What goes into mobile app development?
There are certain factors affecting the development cost of building an app. To throw light on some of them, the foremost is the experience and expertise of hired iOS and Android developers, solution analysts and strategists onboard, quality analysts who ensure smooth functioning of included procedures and APIs and many more.
There can be an iOS app development company charging you $25,000 to $35,000 for an end-to-end app development project while on the other side, there can be companies who do the same for around $50,000 to $70,000. This variation in pricing depends on factors like industry experience, specialization of hired developers, region of development, visualizers, managers and analysts, who define a roadmap to achieve defined objectives.
Mobile App Development Team
To build a successful app, you'd need the following-
To build a successful app, you'd need the following-
An imaginative designer- who visualizes and creates the front-end of the app
A proactive business analyst- who analyzes business requirements to produce an optimal solution
A pragmatic manager- who takes care of the proceedings and deadlines
Stalwart developers- who possess the coding skills
A Quality analyst- who ensures your app is ready to go live with zero glitches
The cost of hiring this team will depend on the complexity of the app and efforts put in by each team member in achieving targets.
Mobile App Development Cost
On an average, building a standard app (either Android or iOS) will require 10 to 15 weeks while a complex app would take around 25 to 30 weeks.
Based on certain parameters, final app development costs are defined. If you hire a team from the sub-continent then it would cost you around $25,000 to $30,000 to build a standard app whereas, for the same task, European or American developers would charge you anywhere around $60,000. Yes, the prices are doubled but on the quality front, there is little for you to choose.
Considering a complex app, developers in Asia will charge up to $45,000 to $60,000 whereas for those residing in the US or Europe, the cost of developing an application ranges from $75,000 to $100,000.
The above-mentioned rates are just an estimation of building a mobile app because the final costs will vary depending on the resources required, time, complexity, type of the app (native or hybrid), features to be included, third-party APIs, SDKs and more.
A mobile app gives you the power to unleash like never before in this highly competitive and consumer-driven market. You get an opportunity to interact with your customers better, serve them efficaciously and strategize in a focused manner to attract more customers. Plus, your visibility increases, and your brand gets recognized on a global scale. And the list of benefits of owning a mobile app continues.
If you have an idea that needs to be nurtured in the form of a mobile app, then we, as market leaders in app development, can help you achieve your goal. Email us your requirements and our representative will contact you within one business day.
About Vipin Jain
Vipin Jain
(CEO / Founder of Konstant Infosolutions Pvt. Ltd.)
Mobile App Provider
(A Division of Konstant Infosolutions Pvt. Ltd.) has an exceptional team of highly experienced & dedicated mobile application and mobile website developers, business analysts and service personnels, effectively translating your business goals into a technical specification and online strategy.
Read More
View all posts by Vipin Jain
Recent Posts
Archives
Categories